Parenting just got a little easier...
Hold their
attention
every day...
Bookmark and share with your friends:
KidCash gives you a way to get their attention and make your lessons stick. Put power struggles in the past and choices in the hands of your children as they learn about money, self discipline, patience, focus and more through a simple reward system that is educational, fun and only takes a minute a day.
Using KidCash is as simple as a daily review.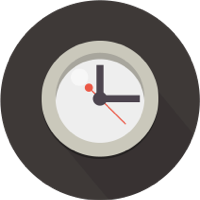 Savings Cash
Teach kids money naturally and safely through direct practice.
They can use Savings Cash to earn their way towards the things they want while getting daily experience with patience and delayed gratification. Savings Cash provides a structure that helps turn begging into communication, and entitlement into appreciation. It adds a natural layer of motivation towards focus and discipline as well.
Device Cash
Easily limit their time on phones, tablets and games.
Set a regular interval to time expenditure and as a structured way to say that the time is up. When device time is over, shift them into other activities such as sports and music to keep their free time balanced.
Candy Cash
Explain why they need to limit junk food through education and structure.
Self control takes practice and this skill could improve or extend their life. Getting an early start can help put your children on track towards making healthier choices for life. Use candy dollars to limit the amount of servings you wish for your child to have every day. If they know their supply is limited, then it truly will be a treat when they indulge.
Activity Cash
Get your kids involved with how the family has fun together.
Let them in on the conversation. Used as a currency, the prospect of an event can help motivate young ones to focus to accomplish their goals. Have open conversations of places they would like to go, and let them use Activity Cash to work towards saving up for these trips. They will also gain insight and appreciation into how families budget for excursions.
Gift Cash
Reward your children for generosity early on so it sticks.
Highlight good deeds and let them experience the joy of giving. Gift Dollars can't be spent on themselves, so the value they are building is the power to help others. They can use it to give to siblings if they run out of candy dollars, or to get mom a gift for her birthday.
Bank Books
Show kids how to save and keep their money safe.
Bank Books are a great way to teach kids how to manage their finances. Once their KidCash is returned to the bank, it can no longer be lost, damaged or stolen. It also helps get them used to counting and basic arithmetic, while ensuring that the parents always have enough cash to give out during the week.

Adventurous parents can even add interest so their young investors may learn the crucial tenets of compound interest and saving for retirement.
Bonus Bounty
Drive motivation for grit, discipline and the joy of earning.
Bonus Bounty can help children get over the friction of a new habit or difficult task by giving them a positive feedback loop. If a reward is accompanied by reason, they will eventually see how what they are doing now ladders up to the real world.

Use Bonus Bounty as a surprise and delight incentive when you need extra help with problem areas until they get it (such as potty training, or staying seated until the end of the meal). Use them to set maintainable goals such as good grades, a clean room or a fun way to complete chores.
Violation Tickets
Encourage children to communicate and make better decisions.
The worst time to reprimand bad behavior is when you and your child are both upset. With Violation Tickets, you move these discussions off to a later time when he or she is more receptive to taking information in.

If the child is misbehaving, you can give a warning. If they continue then you can give them a ticket. You then have the conversation regarding what went wrong at your daily meeting when it's time to give out allowance. Considering the conversation affects something they are hoping to get, you will have their full attention.

Being clear about what is expected of them and giving them reasons which they can understand makes them able to choose the right path with less frustration.
Daily Meetings
Form a strong relationship with your kids with daily face-to-face time.
Getting into the habit of having a daily talk with your children is a great way to stay connected as a family, of being comfortable expressing concerns, give credit where due, plan where funds are spent, and have a forum to vent so problems can be solved quickly. Doing this from an early stage will keep everybody closer through the years, especially in a day and age where every eye is fixated on a screen.

Imagine how different the future could be if more children stayed connected and grew up with stronger values, more patience, work ethic and concern for one another.

Form good habits early on. Start with KidCash today!
Endorsed as a Holiday Gift of the Year at ADDitude Mag
2015 ADDitude Magazine's Holiday Gift Guide for Kids with ADHD
Everyone knows kids with ADHD do great with rewards, but it can be a struggle for parents to implement systems that work for each child's unique needs. Enter KidCash, a simple incentive system based on real-world economic principles. When your child behaves well, you rewa.....read here
Read our Review by
Maria Castro of toughcookiemommy.com
Voted #5 on POPSUGAR's
Top Mommy Bloggers
Not only is Maria Castro a top Mommy Blogger whose clientele includes Dove, Walmart, Charmin, Netflix, HP, Orange is the New Black and Walking with Dinosaurs...she is also a teacher and mother of two. Read this teacher's perspective of our product...read here
As seen on TV as featured on Channel 6 San Diego Living
Hottest Toys for Kids for 2015 by The Luxe List & Merilee Kern
The Luxe List with their report on the hottest toys of the year. They saved KidCash for last! "They think they're playing a little game here but what they're doing is learning life skills." San Diego Living is an hour-long lifestyle show, weekdays at 9am on San Diego 6 the CW...watch here